Music, Science & Wellness
NeuroHealth Music Therapy, LLC specializes in neurological disorders or injuries and developmental disabilities, with additional experience in dementia care. 
Board Certified Music Therapist, Linda Jedrzejek, brings years of training and expertise to help you live your life to its fullest potential.

Learn more about Linda HERE!
Services are provided in Chicago's western suburbs located in Dupage, Kane and Northwestern Cook counties. 
"I love music therapy! When we have group, I feel like I am defeating Parkinson's!"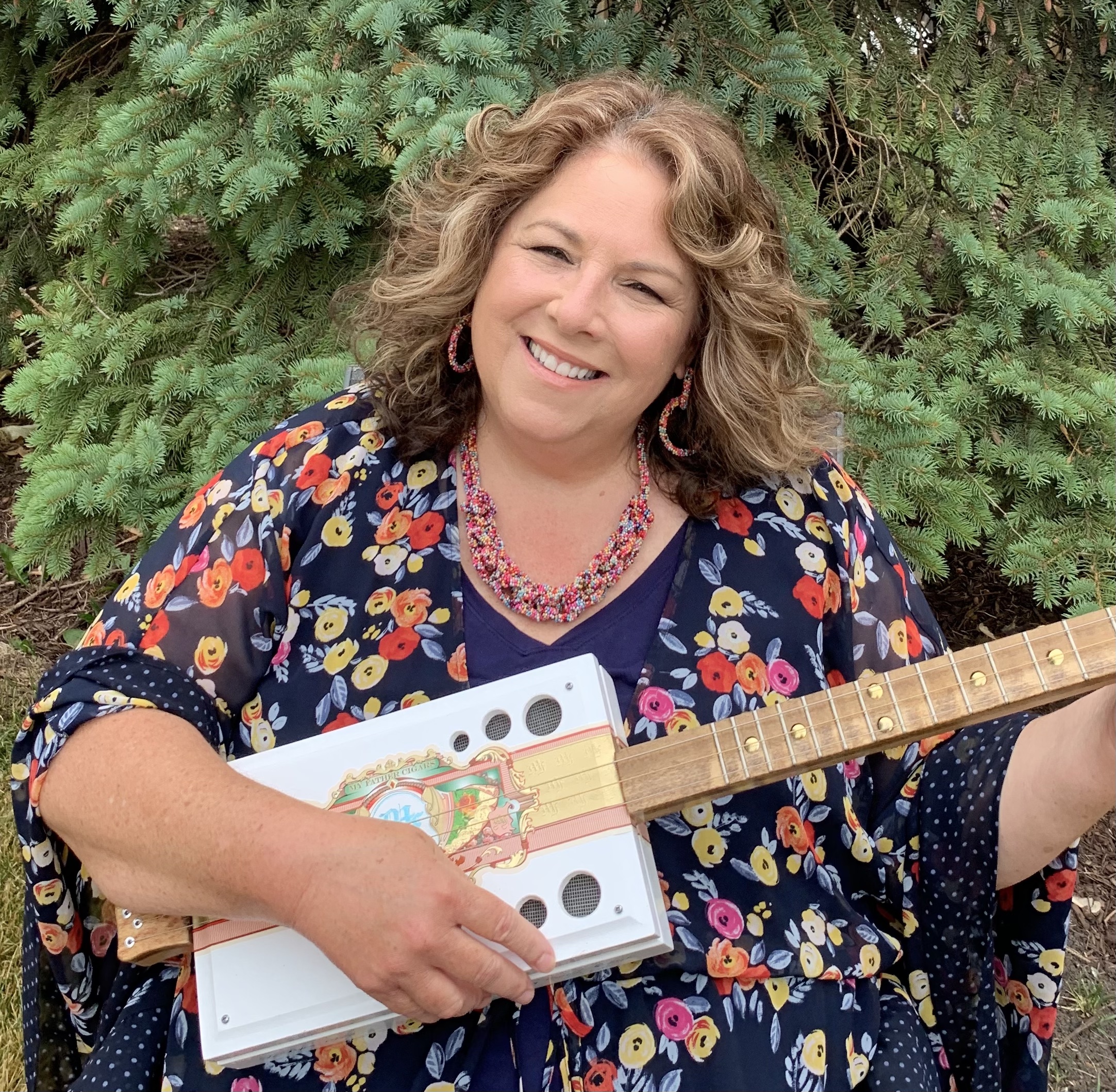 Now Offering Telehealth Music Therapy!
Programs available for individual, groups and facilities.  From the comfort of your own home!
CONTACT US FOR MORE INFORMATION
HYBRID MUSIC THERAPY SESSIONS FOR MOVEMENT DISORDERS SPONSORED BY RUSH COPLEY MEDICAL CENTER EVERY WEDNESDAY FROM 1:00-2:00PM CST! ATTEND IN PERSON OR REMOTELY!
Music Therapy is like getting a dopamine fix! I leave sessions feeling great. 
"I arrange my schedule so I can co-treat with our music therapist.  Collaborating with Miss Linda and Miss Amanda is great.  They're open to our goals and supporting PT during their sessions.  Students do more because they love music therapy! "
"Thanks again for being so fabulous today!  I am so impressed with all of your talent and instruments that you brought to wellness House! The kids could not stop talking about all of the instruments and other materials that you brought.  Even the staff throughout our organization was commenting on how wonderful the music sounded that morning. Thank you for helping our camp get off to an amazing start.  I am so glad that I found you!"
"I wanted to yell, scream, shout my praises of Linda and her amazing work with some of our kiddos during music therapy.  A few weeks ago, during her session, he was the most engaged and active as I have EVER seen him. He typically has difficulty even grasping an object and he was able to hold on to her musical instruments. He was even hitting his tambourine TO THE BEAT!!! This was so amazing!! He was focused and engaged throughout most of the session. Linda has even helped with our team collaborations on app ideas and classroom tools for him!!  I can see the amazing work she does and she LOVES it!! So just wanted to express my love of Linda and music therapy and how important I feel it is for these kiddos!! Thank you thank you thank you for including music therapy in CASE's repertoire!!
"
Millions of People Served Worldwide by Music Therapists
Number of Facilities in USA Receiving Music Therapy
People in Illinois Served by Music Therapists
PRESENT AND PAST PARTNERS