Rush Copley Movement Disorders Resources
YouTube Resources – Rush Copley Medical Center: Movement Disorders Program
Click HERE for Vocal Exercises. The Vocal Exercise playlist includes articulation exercises  (mi, me, ma, mo mu, etc.) at 2 speeds, 70 and 90 beats per minute.  Choose the speed that feels most comfortable to you.
How to slow down tempo of YouTube videos: https://youtu.be/_Ek11U44trs
Harmonica Background Music
Have fun improvising on your harmonica.  Be sure to blow air into the harmonica and draw out to play different notes or chords…… and build respiratory strength.
Chicago Style Blues Backing Track (C) – https://youtu.be/3nM_MsXdm6E (starts at 35 seconds)
Other YouTube Channels and Videos
Christine Stevens – Native American style flute improv for sound healing:  Click Here
Lumira playing the Double Nova Flute – High Spirit Flutes: Click Here
You Can Play It Videos– Easy tutorials for songs using Recorder, Harmonica, Piano, Tin Whistle, Melodica,  Xylophone, Music Theory
Below are some resources for apps or other tech items you may find beneficial. There are many apps and technological items with similar functionality available on the market. Please feel free to use those that best suit your needs. More items will be added to this list over the next few weeks.
Decibel apps measure sound levels. Can be used to measure the volume of your voice. Try singing or talking with a quiet, medium and loud voice to see how the measurments change. Does it match how you think you sound?
Decibel X iPhone:  https://apps.apple.com/us/app/decibel-x-db-sound-level-meter/id448155923
Decibel X Android: https://play.google.com/store/apps/details?id=com.skypaw.decibel&hl=en_US&gl=US
A metronome is a tool that produces a steady pulse (or beat). The pulses are measured in beats-per-minute (BPM). Metronomes can be used therapeutically for the purpose of entrainment in gait training and other rhythmic body movements; and speech/language goals.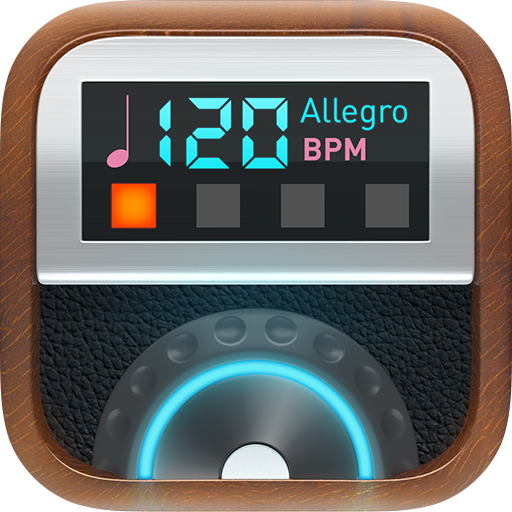 Pro Metronome iPhone:  https://apps.apple.com/us/app/decibel-x-db-sound-level-meter/id448155923
Pro Metronome Android: https://play.google.com/store/apps/details?id=com.eumlab.android.prometronome&hl=en_US&gl=US
CuraSwing App – Encourages proper swing in arm of weakened side to assist in gait (walking pattern).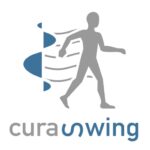 CuraSwing app – Apple Products (Android not listed, please check your Google app products to see if available)
Adaptive Devices 
Chordmakers E-Z Chord Capo for Guitar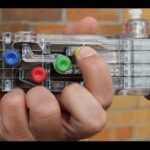 ChordBuddy for Guitar and Ukulele
Ukulele Chord Changer
This soprano recorder consists of a head joint, bell, and 6 body segments. It comes with 2 removable rubber hole plugs, and includes a clip-on thumb rest, a cleaning rod, joint grease, fingering chart and assembly instructions, and glue to secure the recorder once it is arranged correctly.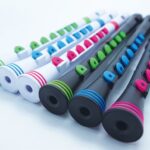 Nuvo Products
Silicon pads over the finger holes make these instruments easier to play. On the recorder, tape can be used to hold down the silicon pad  over the thumb hole so you don't have to grip as tightly.
Sensory Based Instruments for Relaxation 
NATIVE AMERICAN FLUTES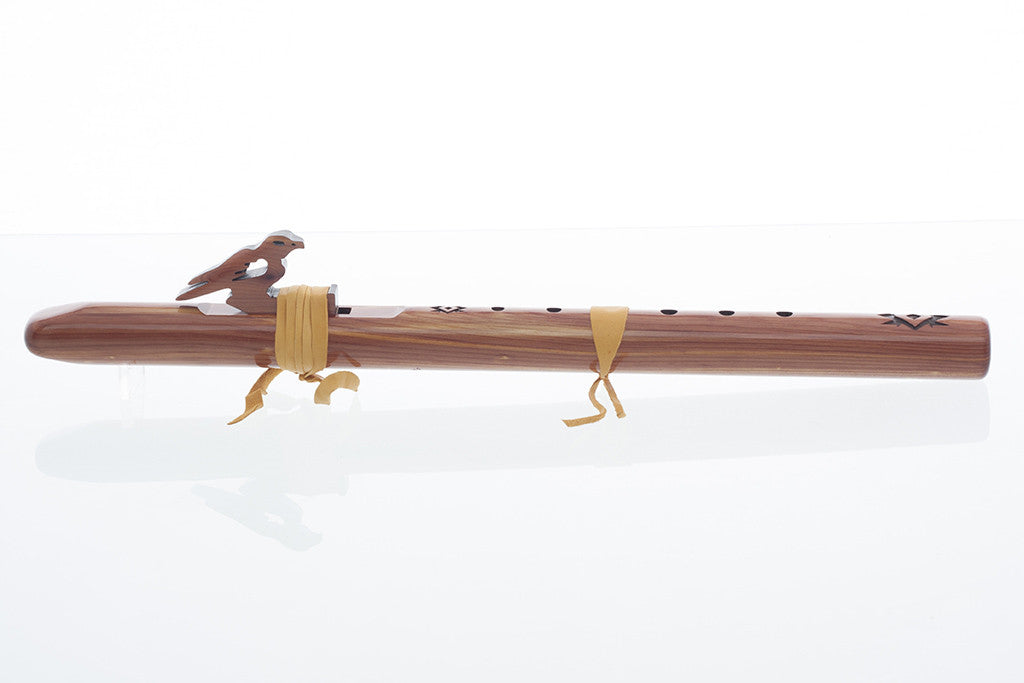 TANK/STEEL TONGUE DRUMS – Typically made from propane tanks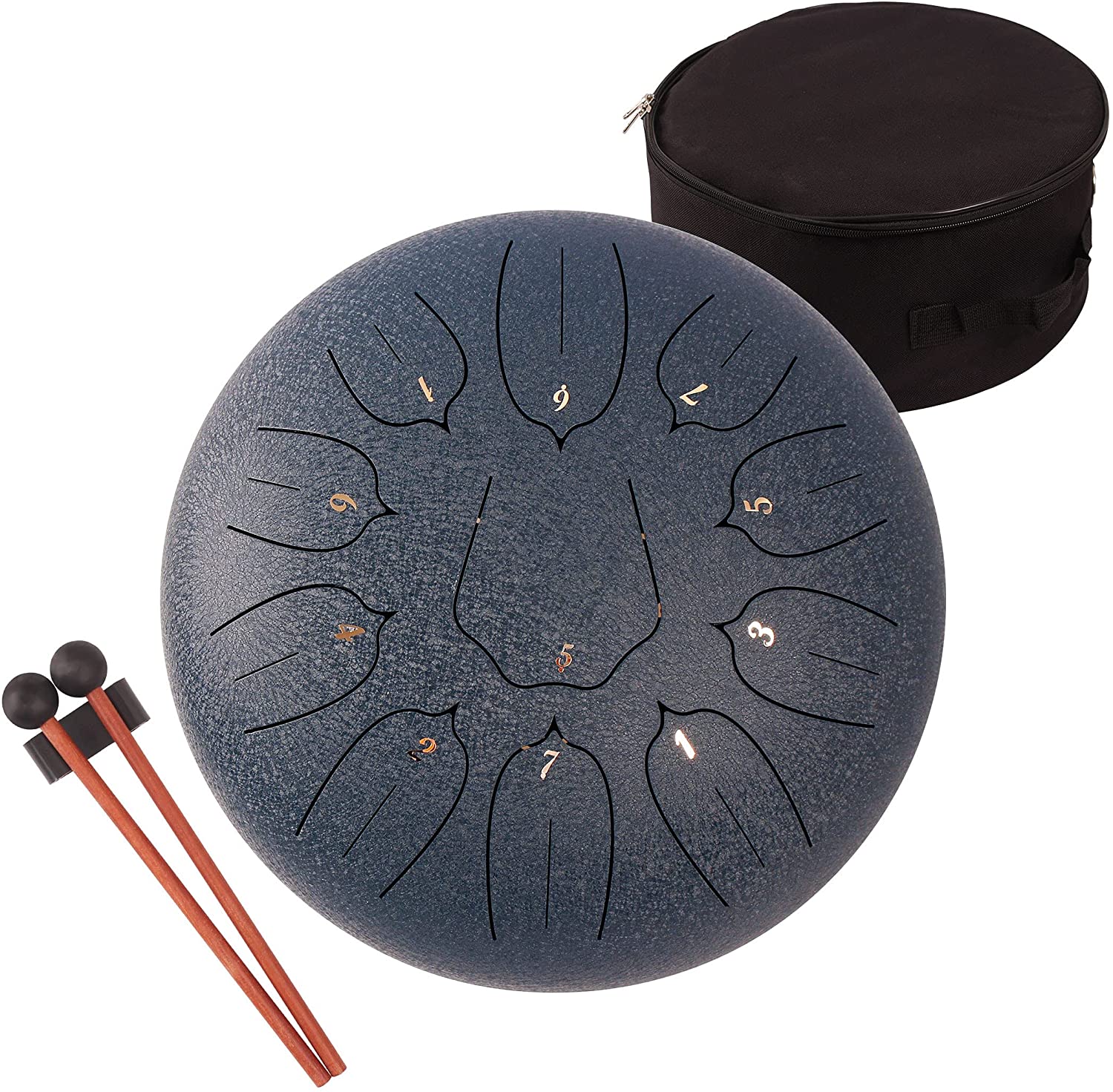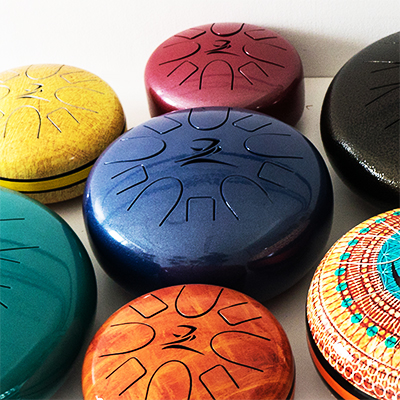 Hapi Drum – I demonstrated the 8″ mini Hapi drum in C major.
Amazon – Can find tank drums that are less expensive
DRUMS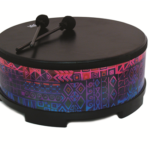 Remo E3-5818-17 Gathering Drum
You'll be amazed at the incredible deep sound of this Remo E3-5818-17 Gathering Drum in Rainbow Fabric. Includes 2 mallets.  FabriFinish with Bahia head. The Bahia Bass Gathering Drum features deep, low bass tones.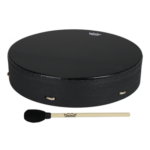 Remo E1-1314-BE 14″ Bahia Buffalo Drum Black Earth
Bahia Buffalo Drum is similar in sound to the Bahia Gathering Drum but less expensive.  Black Earth finish is equipped with a rope handle and a Bahia Bass synthetic drumhead, which produces a pure soothing bass tone when struck with the soft mallet included. 
In addition to the exercise classes, NeuroBalance partners with physicians, PT and other professionals
Our specialized exercise programs are led by a team of experienced Neuro Exercise Specialists that help each client enhance their recovery or better manage symptoms for people with stroke, brain injury, spinal cord injury, Parkinson's disease, atypical parkinsonisms, Alzheimer's disease, multiple sclerosis, cancer, and complex medical conditions.
(Neuroflex Fitness – Naperville Park District
NeuroFlex Fitness
 is a stimulating exercise program that helps manage neurological conditions through active movement and community support.  We believe that training with people experiencing similar challenges and working toward common goals creates a powerful environment where positive progress can be made.
NeuroFlex classes are hybrid and provide members with the option to exercise in person at Fort Hill Activity Center, or, in the comfort of their own home.  Classes are offered 3 times per week (Monday, Wednesday, and Friday) and focus on strength, cardiovascular work, balance, voice activation and cognitive challenges.  Additionally, we offer a chair-based yoga program 1x per week.  Each NeuroFlex instructor is Nationally Group Fitness Certified and also holds specialty fitness certifications from the Brian Grant Foundation.  As our program continues to grow, NeuroFlex will add other class modalities such as tai chi, cycling and dance.
For additional information, please reach out to Kim Monti, Wellness Manager, at 630-995-8913 or
[email protected]
.
Rush Copley Movement Disorders Program 
Virtual support and programming – For people living with Parkinson's disease or other movement disorders
Exercise
Music therapy
Support group
For more information, contact Cheryl Rerko. [email protected] (630) 499-6681
                        ________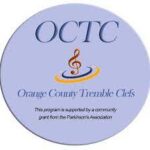 Orange County Tremble Clefs – Choir for People with PD – Therapeutic Singing group for people with Parkinson's
Tremble Clefs of Orange County Flyer for Korean Speakers with PD (English)
Tremble Clefs of Orange County for Korean Speakers with PD (Korean)
_________________________________________________________________________
Developed in partnership with the American Parkinson Disease Association and Stony Brook Southampton Hospital's Center for Parkinson's Disease, is a chorus for people living with Parkinson's disease and their care partners.
_________________________________________________________________________
Dance for Life is a free weekly dance virtual class for people with a diagnosis of Parkinson's disease (PD) and their significant others.
Contact person: Whitney Wilson, (352) 733-0880
I regard music therapy as a tool of great power in many neurological disorders — Parkinson's and Alzheimer's — because of its unique capacity to organize or reorganize cerebral function when it has been damaged. – Oliver Sacks